What's Your Return Policy?
Important: pls contact us before you sending hair back, we will give you our address and instructions to send back, do NOT send back without contacting us

1, if your ordered wrong hair, contact us immediately after you placed order, if we didn't ship the hair, we can change the hair for you
2, for the customized hairs, double check before you placing order, contact us immediately if you want to change your order
3, if you don't like the hair after you got the hair, pls contact us for sending back and refund, keep hair in original package if you want to send it back
4, if you ordered wrong hair and we shipped already, contact us asap once you knew it, we will help you to solve the problem
5, if there is any quality problem after you got hair, pls contact us asap, we will solve the problem for you

Damaged hairs cann't be returned, pls keep hair in original package if you want to send it back for refund or exchange new hair, once you sent it back, pls send us the tracking no or tell us, we will tell you once returned hair received.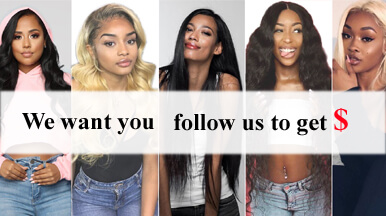 Follow Us to Get $
follow us on Instagram, Youtube and like our Facebook, you will get extra discount or money, so easy to make money.
JOIN US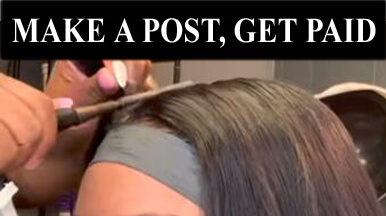 Make A Post to Get Paid
SYP hair company provide a simple way for you to make money, you just need to make a post or video on your Instagram or Youtube or Facebook account to share our hairs, tag our account or add store link
CLICK NOW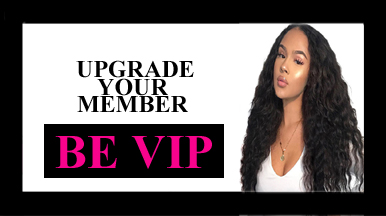 Upgrade to Be VIP Member
open account to place orders on website, upgrade your membership to be Junior, Senior until to be VIP member, enjoy extra discount once your membership upgraded
MAKE MONEY