Business Solutions for Hair Wholesalers


As professional hair manufacturer, we are offering more than just hair products, we are offering business solutions to grow your business, you can enjoy one-stop service from us, private packaging with your logo is one of our service, we have served hundreds of hair wholesalers who are keeping buying hairs from us.

If you want to be a professional hair wholesaler, definitely you need more than just hair products, you need solutions to grow your business, choosing a great hair company who are offering one-stop service is very important for you !
What's One-stop Service You Are Offering?
1, all kinds of hair products, including hair bundle, closure, frontal, wig, clip in hair, tape in hair, ponytail hair , keratin hair etc
2, custom colors / texture / weight / products
3, ODM & OEM (design and print your private packaging with your logo, including hair label/wrap, hair tag, bag, box etc)
4, take professional hair pictures for your website For Free
5, drop shipping hairs with your package and sender as your company name
6, pls contact us to get more service for your business growth
Why You Should Have Your Private Packaging?
1, looks more professional, get your brand familiar and popular on the hair market
2, much easier to know the hair is from your company
3, bring you more customers and repution
4, have your own professional hair pictures with your logo
5, drop shipping hair orders with your packaging
How to Have Your Private Packaging?
if you have logo or company name, that's wonderful, you just need to send us your logo or name, and all the information you want to be on your packages, like your phone number, website, slogan, Instagam account etc, then we will design your packages, and will send designs to you for your conifrmation, once confirmed, we will start printing.
- Hair Label/Wrap
- Hair Tag
- Hair Bag
- Hair Box
pls contact us to get your private hair packages.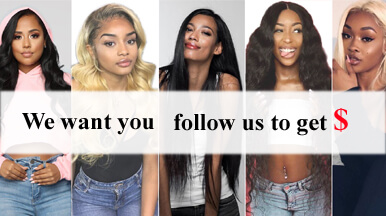 Follow Us to Get $
follow us on Instagram, Youtube and like our Facebook, you will get extra discount or money, so easy to make money.
JOIN US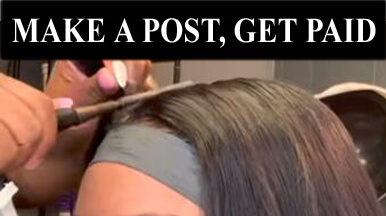 Make A Post to Get Paid
SYP hair company provide a simple way for you to make money, you just need to make a post or video on your Instagram or Youtube or Facebook account to share our hairs, tag our account or add store link
CLICK NOW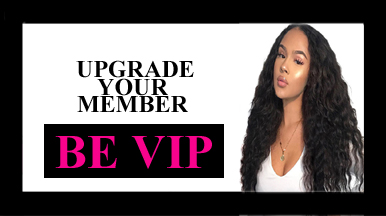 Upgrade to Be VIP Member
open account to place orders on website, upgrade your membership to be Junior, Senior until to be VIP member, enjoy extra discount once your membership upgraded
MAKE MONEY